Stand Tall – Is a workshop retreat presented by Life Therapy with Zita for women.
This retreat is a tailor made experience designed to take you on a journey to find your true potential. This is a wonderful chance to step out of your every day world and use the opportunity to find what really makes you feel alive and shine. You will return home feeling, strengthened, clear, focussed, beautiful.
You can learn more here  
Talks, Seminars and Systemic Coaching Workshops for organisations and teams are available upon request.
Zita is regularly invited to contribute to panels and give talks on professional wellbeing and performance. She writes a regular column Loving Legal Life for The Lawyer Magazine and The Importance of Wellbeing for Counsel Magazine If you would like to book Zita for a seminar, talk or speaking or writing engagement. You can contact Zita here
It was a pleasure to give a talk today on leadership and wellbeing at the Government Legal Department annual staff conference at the QEII centre.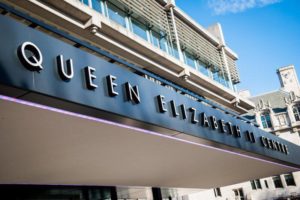 Friday 30th June 2017. It was an honour to present a workshop with James Pereira QC at the first Wellness for Law Forum hosted by the Honourable Society of Inner Temple. "Re-Wiring the Law from within: Enhance your wellbeing, enhance your practice." 
Wednesday 18th October 2017: Mindfulness & Wellbeing in Practice. This event is hosted by The Female Fraud Forum
Saturday 20th January 2018: It was wonderful to be so well received by The Chancery Bar Association Conference. The benefits of Hypnosis and Systemic Coaching for professional and personal development. Working Smarter, Staying Well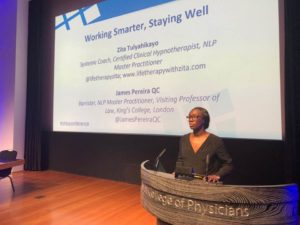 Wednesday April 25th 2018: It was a pleasure to deliver my Live Your Full Potential workshop to Sveabritt (A Network for Professional Swedish Women in London)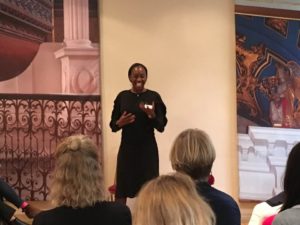 Monday October 8th 2018: A bespoke workshop designed fror women in finance and banking.'Tap into Your Unknown Potential'
A bespoke workshop designed for women in the Financial Sector.
Women in Banking & Finance (WIBF) PEP Hosted by Refinitiv and Tomson Reuters.
Comments and Feedback
'A great session which challenged me and made me think about difficult decisions I had been postponing'
'Active participation was fantastic'
'Excellent, could have listened for hours'
'It was incredible, I loved that we took part and there were lots of activities'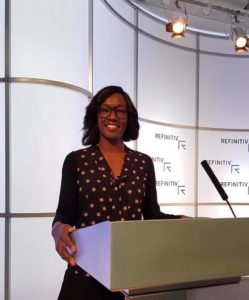 For more information please email me here.